Large Desiccant Dehumidifier
with Heater

Designed to dry large problem areas very quickly by sheeting up the affected areas and forcing dry air behind promoting evaporation and fast drying.
This machine has the added option of an internal heater promoting even faster drying.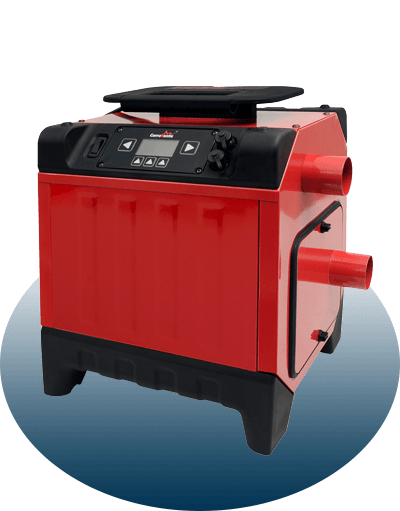 Water Removal
Max per 24 Hr: 27 Litres
Air Movement
Per Hour: 350M3/hour
Power Consumption
2.5KW/hour
"A revolution in drying water damage and building moisture by achieving lower humidity levels and the ability to concentrate the drying process to specific areas reducing drying times."
– Speed Drying Walls
– Speed Drying Floors
– Speed Drying Cavities
– Speed Drying insulation
For best results speak to our technical team for advice.
– Controlling Humidity in Gyms and server rooms
– Humidity control and drying of Boats
– Drying of cars and humidity control for storage